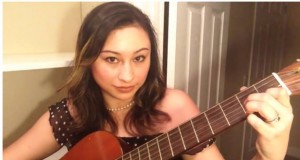 Yamalieu Khuu – Creative Director at Creative Little Monsters
Growing up active in theatrical performances, Yamalieu Khuu has been involved in the arts her entire life. More recently she has been focused on fine art and journalism for her career.  Her main writing influences include The Los Angeles Times graphic feature articles, Wired Magazine, Rolling Stone, cinematic style writing such as that by Chuck Palahniuk, and many stand-up comedian authors such as Stephen Colbert and John Stewart.
Her general inspirations include documentary filmmaker Michael Moore and legendary revolutionaries like Mahatma Gandhi and Martin Luther King Jr.  Originally studying neuroscience then computer science, she finally decided to follow her heart endeavoring an artistic path. She thrives on hot topics such as national censorship and corporate influences on political processes.
Her work has been featured in the San Diego Mesa Art Gallery.  In her spare time she writes original jazz vocals, guitar, and piano.
"I Still Cry" from Yamalieu Khuu on Vimeo.