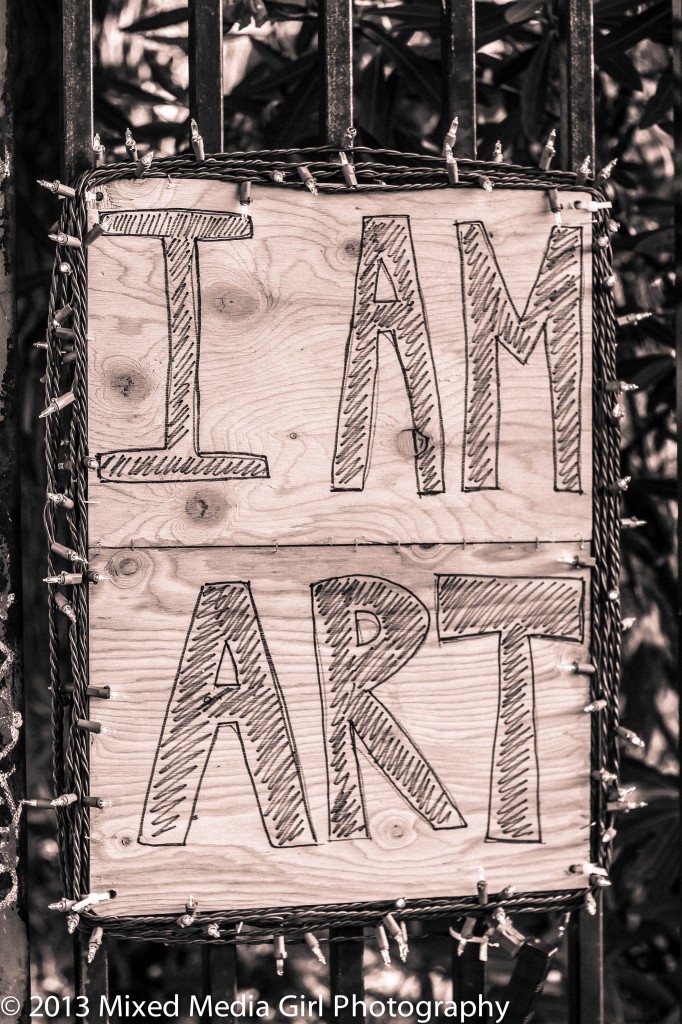 If you would like to have your own art show or an auction for your art as a fundraiser here are some useful tips:
1. Pick the date and time you want to have your show. I would start planning about 4-6 months in advance from this date. Saturday nights usually work best so you don't have to contend with people's work schedule and Sunday family activities as much.
2. Find a space to borrow or rent for the amount of time you want. I recommend allotting 2-3 hours for the show, with an additional 1-2 hours for set-up/break-down. I would pick a studio type setting – a big empty space, usually with hardwood or cement floor, track lighting or otherwise good lighting, a way to play music and ample space to display everything you want.
For my first couple art shows I rented a gallery for a day for $200 a pop. I found this place on Craigslist, which is a great site to locate spaces to rent on. I recruited a few other artists who wanted to show their work and we all chipped in. For my auction I got the space donated. Local coffee shops can also be good sometimes (I have one near me that has a big space they use for open mic nights, yoga classes, etc. so I rent that space).
I would recommend getting a few other local artists to do the show with you. That way it's cheaper and you get more promotion out of it (5 artists each bring 20 friends = 100 people. One artist = 20-40 people usually). But of course you can do a one-man show as well, you just have to work harder on promotion. Here's some pics of me and some of my artist friends (Brian Angers and Jamie Fisher) putting on a show:
3. If you are attached to you art as I am, get everything scanned beforehand so you can keep them digitally forever and make prints if you want.
4. Decide if you want to charge for the show or not. I usually charge a $10 entry to my art shows, but that's totally up to you. I've done free ones as well. The entry fee will cover the food and some of your costs of renting a space (or if you're lucky it can cover all of your costs for the food and the space).
5. Plan your menu. I have always catered my own and I usually keep it pretty simple with finger sandwiches (tuna, egg salad, cream cheese and cucumber), fruit and vegetable platters, cheese and cracker platter, and some sort of desert (cookies or eclairs). I usually also have wine, champagne, juice and water. This is the most cost-effective, but if you won't have the time you could always have it catered.
You can also coordinate with someone who has a food truck or is getting into the catering or restaurant business and have them provide the food. They can charge whatever they want for it and keep the profits or split them with you!
6. About 1 1/2 months in advance make or have made invitations and pass them out to your friends. Here's an example of some promo I made with Photoshop (I get them printed at GotPrint but you may also be able to find a good local printer):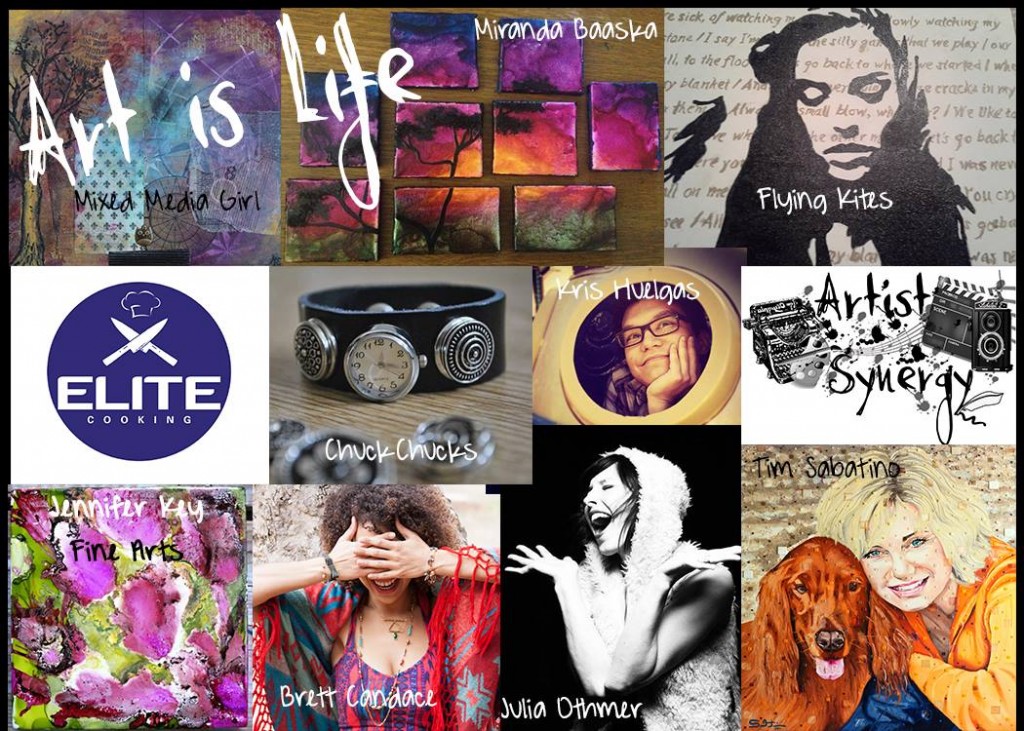 Create an event page on Facebook. Promote on twitter. Send out an evite to your email list. You can also post a free listing on craigslist in the community section. The best promotion will be word of mouth, so get your friends and family to help promote you to their friends. You could also look into putting a posting in a local newspaper or magazine (a lot of them will post about your show for free if you just send them the info).
7. Recruit a couple of friends or family members to help you at the event. If you're charging for the show you'll need a person at the door selling tickets. You'll also want to have another person in charge of the music, making sure the food is stocked, and any other random details. You want to leave yourself free to be the host and roam so you can answer any questions about your art as needed. You may also want to recruit someone to take photos, which you can then post on your blog, website, Facebook page, etc.
8. Set up about 1-2 hours beforehand (depending on how much art you have to set up). Make sure art work is fashionably shown, evenly spaced, at a good height if it's on the walls, and well lit. Put your price tags next to each piece (it's a good idea to have a master list already made with each piece of art work and the price listed so you can keep track). For tips on how to price your artwork, check out this article: Pricing Your Artwork
It is also a good idea to write a biography for yourself with a picture and post it next to your art. For tips on writing an artist bio check out this article: How to Write an Artist Bio or Statement
If you have business cards lay them out on the various tables. If you have a newsletter, you should put a sign up list out on a table next to your business cards as well.
Set up the food and drink table in a logical location. Set up a play list for music or pick a good set of CDs to play and get the music rolling.
9. Greet your guests and have fun!